What a mouthful but oh so delicious! Early this week I was craving chicken and pasta so I threw together a few random things and came out with this. If you have never cooked with gnocchi, it's really easy because you treat it the same way you would with pasta. A lot of stores have it available now already pre-made in the pasta aisle. It's a great mix-up to your normal everyday pasta meal.
Ingredients
1-2 Chicken Breasts
½
tablespoon Italian Seasoning
Salt & Pepper to taste
2 cups Gnocchi
2 cups Broccoli (I had a mixture of broccoli and cauliflower)
2 cups Alfredo Sauce
Directions
Cut your chicken breast into small pieces and season with the oregano, italian seasoning, salt and pepper. Mix the seasoning around the chicken and add to the pre-heated skillet pan with a little olive oil. Continue to cook the chicken thoroughly, stirring when necessary.
In a small pot, add water and bring to a boil. Drop in the gnocchi and broccoli. Stir and cook for about 5 minutes uncovered.
Pour

½

cup of the pasta/vegetable water into the chicken pan, scrapping the pan to release the bits at the bottom of the pan.
Drain the gnocchi and veggies and drop everything into the skillet with the chicken.
Add the alfredo sauce and stir everything together.
Cook until the alfredo is warmed up.
Serve with parmesan cheese, a salad and ENJOY!
Now that I have shown you my recipe, show me yours! Join the party by linking up any
new or old recipes
down below;
Remember to only post about food!
We would love if you shared our button with your readers so we can continue to have success with this weekly linky party! Don't forget to check out my co-hosts Kayla & Kenzie's blog,
Orchard Girls
, to see their tasty recipe too!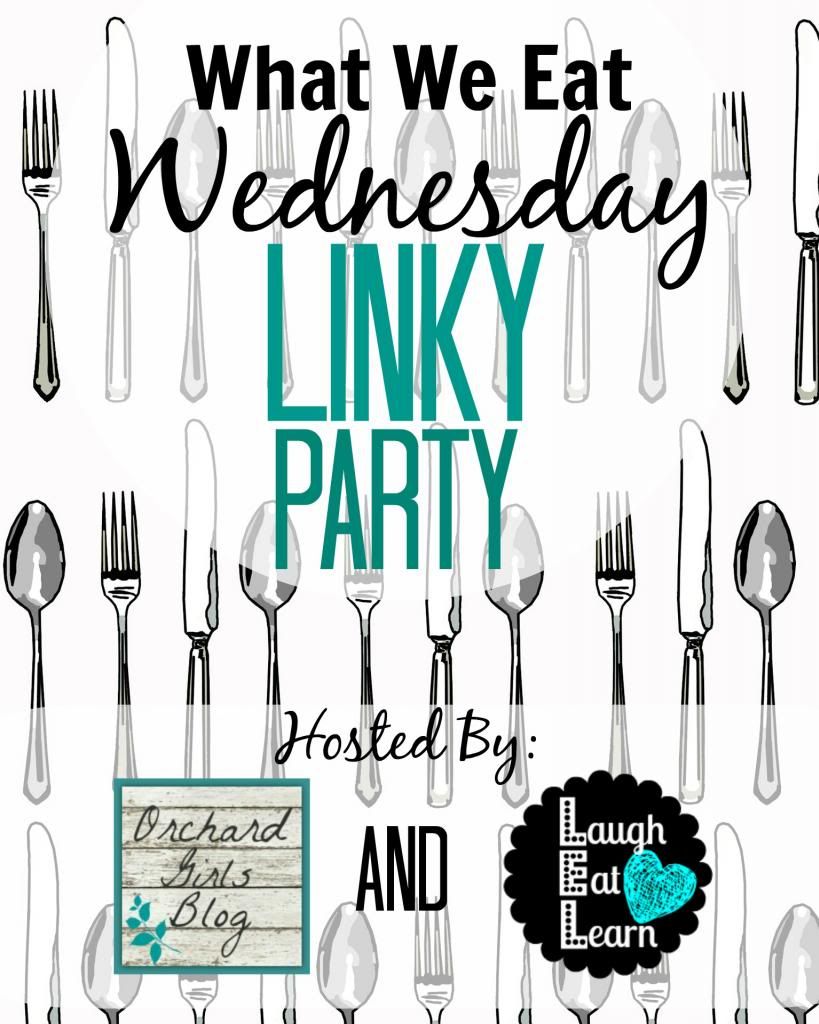 This week I'm featuring Allie from C
rafty Allie. This recipe for Philly cheese steak is simply mouthwatering. I've never tried making a Philly

at home so I'm going to have to try this at home because I have all the
ingredients
in my fridge now!
Make sure you check out Allie's other recipes and a peek at
last weeks recipes
including my
pineapple slush
recipe!
Have another amazing Wednesday, my friends!